THE PREMIER, All-SUITE BOUTIQUE PET HOTEL & DOGGIE DAYCARE CENTER!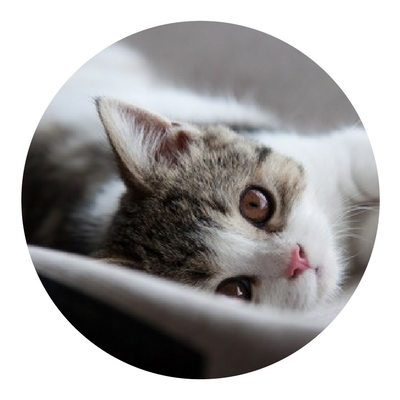 Is your cat used to being spoiled? If so, Paw Lofts is your ideal choice for Dallas, TX area Cat Boarding! Cats at Paw Lofts are surrounded by luxury in our newest and most luxurious pet resort. We provide deserving pets and their families with an entirely different and wonderful experience. We're conveniently located in the Medical District.
Cats might seem pretty independent, but we know they need and deserve just as much love as dogs. Each of our cat guests has their own special cat condos in a dog-free section of our resort. An aquarium is strategically placed for extra amusement. The well-appointed cattery provides feline guests with a safe, comfortable and relaxing personal environment. We provide premium brand of house cat food for our guests but will be glad to feed your cat as you direct us to.
Does your cat want and expect TLC at home? Of course. We want to keep a very similar experience while they're with us here at Paw Lofts. Extra attention, special treats or catnip toys are available for cat owners to choose from. Our Reservation Specialist will review these with you when you call.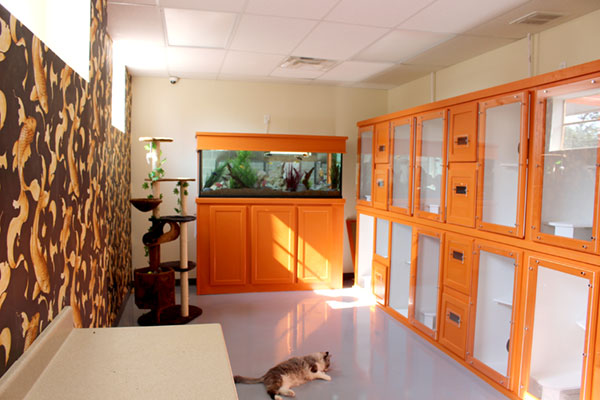 Frequently Asked Questions
What vaccines do you require?
The health and safety of all guests is very important to us. Every guest must be current on the following vaccinations prior to a lodging visit.
Felines
Rabies
Feline Distemper (FVRCP)
Feline Leukemia
Can I bring my pets own food?
Can I come in for a tour?
Can I bring a favorite toy for my pet?
Should I bring my pet treats from home?
Holiday Boarding Policy
Please note that during the holiday season we require at least a 7 day notice of cancellation. Cancellations within the 7 day window will result in forfeit of the deposit. We hope you understand and we look forward to your pet's staycation with us!
CALL TO MAKE YOUR RESERVATION TODAY!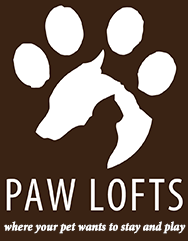 Dallas Paw Lofts Location
1359 Medical District Drive
Dallas, TX 75207
Daycare is available Monday - Friday by appointment only.
HOURS
Mon - Fri 6:00 am – 7:00 pm
Sat - Sun: 8:00 am – 11:00 am, 2:00 pm - 5:00 pm