DALLAS' PREMIER ALL SUITE DOG BOARDING
Call Us To Schedule A Dog Boarding Reservation!
Is your dog used to being spoiled? If so, Paw Lofts is your ideal choice for dog boarding! Pets at Paw Lofts are surrounded by luxury in our newest and most luxurious pet resort. We provide deserving pets and their families with an entirely different and wonderful dog lodging experience. We're conveniently located in the Medical District on the west side of I35 in Dallas, TX.
PREMIUM OVERNIGHT DOG BOARDING  CARE
You will be wowed by our facility and the loving care we provide your pet.
Your pet will be safe and secure with a clean, spacious suite while staying with us. What's even more important is that pets staying with us are active and engaged with lots of fun activities. Each pet parent can choose the exact right options for their unique pet.
After fun, filled activities with furry or human friends, each pet has their own spacious suite to rest and stretch out.
Our canine suites provide all the services you would expect from a top resort, including room service, and music played throughout.
We provide a premium brand of house dog food for our guests
We offer our canine visitors plush lambs' wool bedding in their sleeping area. All bedding is freshly laundered each day
As part of our standard lodging, each pet will have access to an outdoor elimination area a minimum of three times daily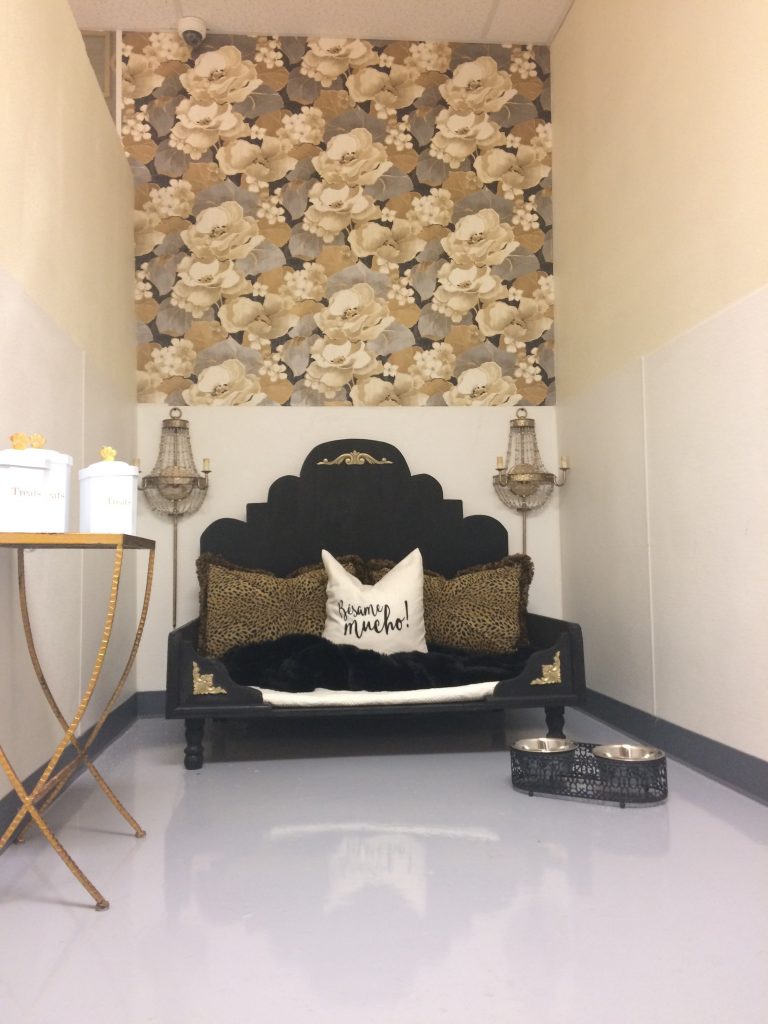 SPECIALTY DOG LODGING SUITES
Some pet care facilities are designed like a warehouse. Paw Lofts could not be more different. Our all-suite resort was designed for pets and therefore, has separate quiet areas to reduce chit chat from pesky neighbors. Each area has its own separate A/C system.
Our beautifully-built, themed pet suites have glass doors so each pet can be engaged in their interesting surroundings.
Our standard suites are large enough for one or multiple dogs.
LUXURY SUITES
Paw Lofts' luxury suites are even more beautifully themed and of course outfitted with raised beds and TVs.
CALL TO MAKE YOUR RESERVATION TODAY!

DOG BOARDING ACTIVITIES
Pet care professionals all agree that active and happy pets are the healthiest pets–especially when away from home. Just like at home, puppies, adults and seniors all benefit from regular, human interaction and activity.
Fun and activity are an essential part of every pet's stay here at Paw Lofts. We recognize each pet is unique. Even two pets from the same litter will likely enjoy different activities. One pet could be a social butterfly and can't wait to romp with other furry friends. The other litter mate might prefer human interaction and lots of cuddles. That's why every playtime session your pet receives will be customized to their individual needs.
Our pet friendly, fun, loving and experienced staff at Paw Lofts can find just the right toy, play the right game or lead your dog on a fun walk.
While visiting, our pet guests can choose from a variety of activities that provide exercise, socialization, private time with staff, pampering in the salon, and just plain fun!
GROUP PLAY
Dogs who are social and play well with other dogs can have a blast in our safe and supervised group play sessions. What could be more fun than romping and playing with other furry friends?
BUSINESS WALKS
An extra trip to the outdoor elimination area for our canine friends who prefer or are accustomed to additional potty breaks.
GOURMET TREATS
What fun! Delicious, frozen and home-made treats to give your pet a great mid-day break.
INDIVIDUAL PLAYTIME OR PAMPERING
with one of our staff that focuses on what your dog loves to do. Fetch, Frisbee, splash time, cuddles. Your dog is sure to have a blast!
TUCK INS
just like at home, we all have routines that let our pets know it's almost time for bed. Our tuck ins means one of our staff gets the fun job of cuddling your pet and preparing him or her for a quiet and peaceful night of rest.
Frequently Asked Questions
What vaccines do you require?
The health and safety of every guest is very important to us. Every guest must be current on the following vaccinations prior to a lodging or spa visit.
Canines
Rabies
Distemper/Parvo Virus Combo (DA2PP or DHLPP)
Bordetella
Can I bring my pets own food?
Can I come in for a tour?
Can I bring a favorite toy for my pet?
Should I bring my pet treats from home?
Holiday Boarding Policy
Please note that during the holiday season we require at least a 7 day notice of cancellation. Cancellations within the 7 day window will result in forfeit of the deposit. We hope you understand and we look forward to your pup's staycation with us!
CALL TO MAKE YOUR RESERVATION TODAY!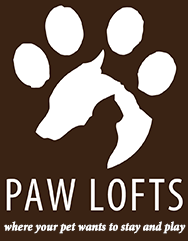 Dallas Paw Lofts Location
1359 Medical District Drive
Dallas, TX 75207
Daycare is available Monday - Friday by appointment only.
HOURS
Mon - Fri 6:00 am – 7:00 pm
Sat - Sun: 8:00 am – 11:00 am, 2:00 pm - 5:00 pm