DOG DAYCARE IN DALLAS, TX
Call us to Schedule a Day of Play!
Daycare is available Monday - Friday by appointment only. Call us to schedule a Dog Daycare reservation or to ask us any questions about our Dog Daycare program.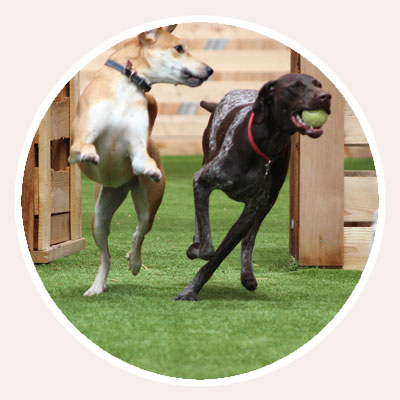 What's so special about Doggie Daycare at Paw Lofts?
Fun and engaging is the best way to describe Paw Lofts' doggie daycare. Nothing satisfies a dog's inherent pack nature more than being around and interaction with other dogs.
At Paw Lofts, our Doggie Daycare is always supervised, controlled and guaranteed to be stimulating! We have 6 separate large indoor and outdoor play areas, with artificial turf and rubber flooring for safety and better hygiene.
We're located in the Medical District and convenient to the Dallas, TX metro area.
Dogs are creatures of habit and by attending daycare on a regular basis, you're helping to create a happy, healthy, and most importantly, well-socialized canine. When your dog is stimulated emotionally and physically with us, you'll find a relaxed, calmer dog when you're ready to unwind from a busy day.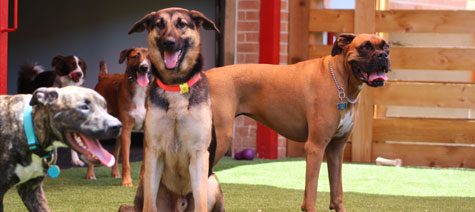 BENEFITS OF DOGGIE DAYCARE
Gives your dog exercise and social stimulation – especially if young and energetic
Builds socialization with other dogs and people
Reduces the risk of digging, chewing, and destroying belongings in your yard or home
Avoids risk of injury at the local dog park
Come home to a tired and happy dog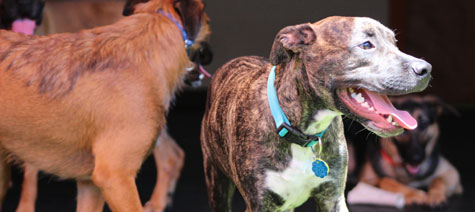 SPECIALTY SUITES
Some pet care facilities are designed like a warehouse. Paw Lofts could not be more different. Our all-suite resort was designed for pets and therefore, has separate quiet areas to reduce chit chat from pesky neighbors. Each area has its own separate A/C system.
Our beautifully-built, themed pet suites have glass doors so each pet can be engaged in their interesting surroundings.
Our standard suites are large enough for one or multiple dogs.
LUXURY SUITES
Paw Lofts' luxury suites are even more beautifully themed and of course outfitted with raised beds and TV's.
CALL TO MAKE YOUR RESERVATION TODAY!
DOG DAYCARE RATES
Starting as low as $29.95 per day Paw Lofts daycare program allows your dog to enjoy social play with their canine and human friends in an off-leash environment. For the safety of all participants, the social skills of each daycare dog are evaluated prior to admission to our program. Dogs are continually supervised by our trained and certified daycare staff. Daycare is available by reservation only.
ENROLL YOUR PET IN PAW LOFT'S DAYCARE PROGRAM TODAY!
Call us today to schedule your pet's Social Evaluation. Once approved, you can be absolutely confident that your dog will look forward to playing with us every day! Call us at (214) 396-9693 to check availability.
Frequently Asked Questions
What should I have prepared for my pet's arrival?
For all of our pet's well-being, we require vaccination for Bordetella, Distemper, Parvo, and Rabies. Please fax them over a few days prior to your arrival. Adequate telephone numbers should be provided in case we have a question and need to contact you.
Canines
Rabies
Distemper/Parvo Virus Combo (DA2PP or DHLPP)
Bordetella
Do I need a reservation for doggie daycare?
Can I come in for a tour?
Can I add grooming or a bath to my dog's daycare reservation?
What makes Paw Lofts Doggie Daycare so special?
CALL TO MAKE YOUR RESERVATION TODAY!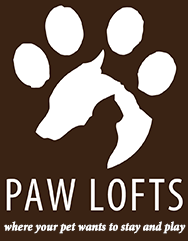 Dallas Paw Lofts Location
1359 Medical District Drive
Dallas, TX 75207
Daycare is available Monday - Friday by appointment only.
HOURS
Mon - Fri 6:00 am – 7:00 pm
Sat - Sun: 8:00 am – 11:00 am, 2:00 pm - 5:00 pm