DOG TRAINING IN DALLAS, TX
Why Choose Dog Training at Paw Lofts?
Do you have a new puppy that you want to start off right? How about an older dog that just needs a little refresher to get back on track? Or maybe you've never done any training and you're tired of your dog dragging you down the street, barking & lunging aggressively, or just acting crazy at home? Let us help you create a better relationship with your dog.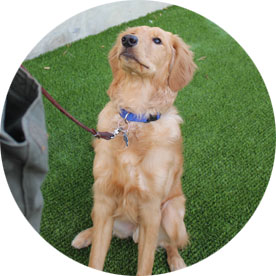 PLAY & TRAIN
Day Play & Training is our most popular dog training option. So many dogs and their owners hate the stress of overnight board & train. We offer you the option of dropping off early morning and letting Rover learn with multiple training sessions all throughout the day while you work. Besides training sessions, he has the opportunity to have some playtime in our great daycare areas in between working with our trainer. And when he needs a rest break, he enjoys the luxury of one of our super comfortable suites. At the end of the day, you and he spend time together with the trainer so you can review and practice what he's learned. For most people the 2 most important questions are how long does it take and how much does it cost? We only require a minimum of 2 consecutive days of training initially to teach and solidify the beginning behavior commands. A typical time frame would be 7-14 more days of training scheduled at your convenience over the ensuing weeks but we let you and your dog decide how far and how fast you would like to go. Price- $110 per day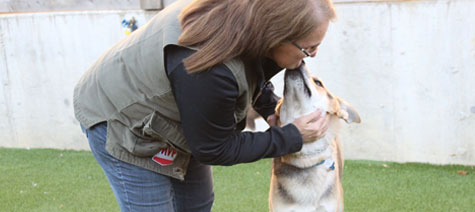 BOARD AND TRAIN
If you are going out of town and want to drop off your dog to Board and Train, we can help out with that as well. We love putting together customized packages that will fit your schedule and your dog's exact needs! Our Board & Train always includes a private luxury suite and playtime along with the training. Call For Pricing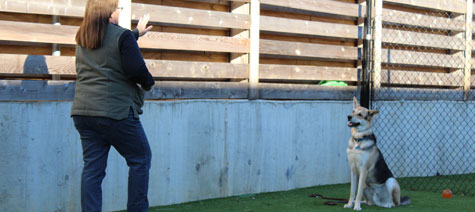 PRIVATE IN-HOME TRAINING
If your schedule won't allow for your dog to come into train or they have problems that need to be addressed in the home then a Private Home Visit is in order. We are always glad to schedule a visit for our trainer to come to you if it's in the best interest of your dog. Price- $125/hr-minimum 1 hour + trip charge
Call Us to Enroll Your Dog in Training!
Call to enroll your furry friend or ask us any questions about training.
DOG SPORTS
Dog Sports are one of the fastest growing hobbies in the US. Ever thought of trying your hand at Rally Obedience or Nosework? Talk with our trainer about how to get started in these fun sports with your dog. Perhaps your goal is to do some type of therapy work with your dog.
Ever thought of Dog Parkour or Canine Ninja? Watch for an upcoming seminar to be held at Paw Lofts this spring to teach this exciting and fun sports for dog owners to do at home! Whether you want to be competitive or just have fun with your dog, let us help you be successful.
Learn More About Our Dog Training Programs
No matter what your dog's needs are, give our trainer a call and discuss what training options will work best for you and your dog. Do you just have a question about training, nutrition or general health issues like potty training etc? Our trainer is always willing to chat with you.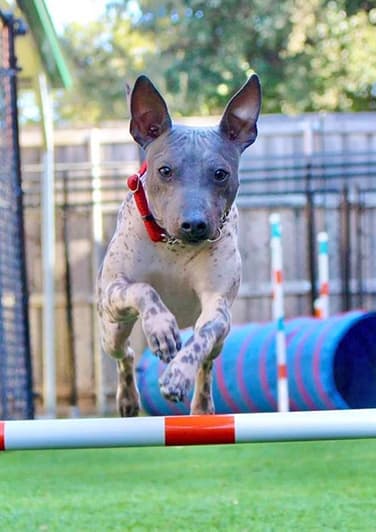 Call Us to Enroll Your Dog in Training!
Call to enroll your furry friend or ask us any questions about training.
Scheduling and Cancellation Policy
One session may be rescheduled or cancelled at any time. A non-refundable scheduling fee of $100 will be required to get back on the schedule after a second rescheduling occurrence and will be applied to the cost of training.
Guess what's new for 2020 at Paw Lofts Training?
With the addition of a swimming pool and agility training equipment, we are offering your dog the chance to get into shape and have some fun! Watch our website for updates as spring is just around the corner!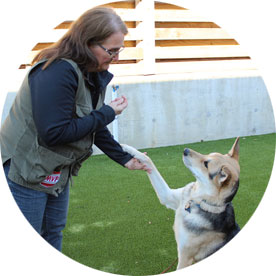 Our Dog Trainer
Our trainer is a Certified AKC Canine Good Citizen & Trick Dog Evaluator and can guide you on how to get started. Maybe you think your dog has what it takes to compete in Conformation and want to learn how?
Debbie Holmes is our Trainer and brings a world of knowledge mixed with an abundance of love for all pets. She has 4 sons and 5 grandchildren who also share her love of animals. Having spent her life working with animals, she has over 14 years' experience as a veterinary technician and 20 plus years training/competing in the dog industry. Debbie is a certified AKC/CGC Evaluator and actively competes in AKC & UKC events. Her and her pups hold a multitude of titles and accommodations, in addition to being a 2019 & 2020 Westminster competitor. However, Debbie's greatest pleasure is helping owners learn how to create the right environment, enabling them to build a lifetime of great memories with their pups.
Accomplishments
Titled competitor in AKC, & UKC Dog Sports including Conformation, Obedience, Rally Obedience, Scentwork, Dock Diving, Drag Racing along with Agility & Herding.
Her wins include 2019 Royal Canin & AHT National Specialty Best In Sweeps Puppy wins, 2019 #3 AHT/#2 All Breed AHT; 2019 Best In Show Owner Handler win; 2018 #2 AHT & ALL Breed AHT; 2018 Westminster AHT Award of Merit; the 2009 ACD National Specialty Versatility Title; plus multiple Best & Reserve Best In Shows, High In Trials in Conformation, Agilty, Rally Obedience and Obedience.
She is a certified AKC CGC & Trick Dog Evaluator, active show steward and serves on the boards of several statewide dog clubs.