THE PREMIER, All-SUITE BOUTIQUE PET HOTEL & DOGGIE DAYCARE CENTER!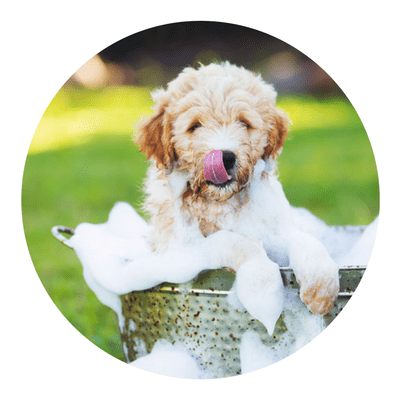 Paw Lofts has all the luxuries you expect from a human spa but specifically designed for our furry friends. From luxurious baths to professional coat styling, we have it all. We offer breed standard haircuts or a whimsical styling to your liking.
All breeds of dogs benefit from regular bathing and grooming. Grooming and bathing is designed to improve your pet's fur, skin and nails. Giving your dog a bath on your own can be a pain—literally. Lifting, shaking all over the house, the squirminess… just a few reasons to have a trusted and trained professional take care of it for you. Regular bathing or grooming also allows a trained set of eyes and hands to alert you of any irregularities.
Our bathing and grooming services are sure to please your dog and you. Choose from our menu of services or ask us if there's something special your pup needs.
Give us a call to schedule an appointment at our convenient Medical District location in Dallas.
LUXURY BATH
Shampoo & Dry, Ear Cleaning, Nail Trim, and Anal Gland Expression
BASIC BATHS
Shampoo & Dry
FULL GROOMING
Shampoo & Dry, Ear Cleaning, Nail Trim, Haircut & Style
TRIM & TIDY
Trimming face, feet and tail.
INDIVIDUAL SERVICES
De-Shedding Treatment
Nails
Anal Gland Expressing
Ear Cleaning
Brush Out
Teeth Brushing
Whitening Treatment
Our professional pet stylists and spa staff offer an entire range of services from a quick "Wash & Go" bath to breed-standard Professional Grooming & Styling. Actual pricing varies based on the pet's breed, size, and quality of coat. Examples of our basic services are provided above.
Download the Paw Lofts App Below from the Apple App Store or Google Play for our latest Bathing and Grooming Prices!
CALL TO MAKE YOUR RESERVATION TODAY!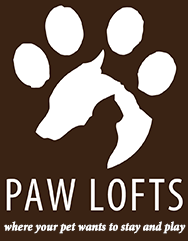 Dallas Paw Lofts Location
1359 Medical District Drive
Dallas, TX 75207
Daycare is available Monday - Friday by appointment only.
HOURS
Mon - Fri 6:00 am – 7:00 pm
Sat - Sun: 8:00 am – 11:00 am, 2:00 pm - 5:00 pm