DALLAS' PREMIER ALL SUITE DOG BOARDING
Call Us To Schedule A Reservation!
Reservation Request
You may request online reservations but remember all reservations for your pet must be confirmed by telephone or in person. Holiday, summer and school vacation reservations must be made well in advance as we are frequently full at these times.
To save time during check-in, please fill out our Client Information Sheet and and either email it or fax it to us:
Email:   info@PawLofts.com   Fax:  325-455-3293 
CALL TO MAKE YOUR RESERVATION TODAY!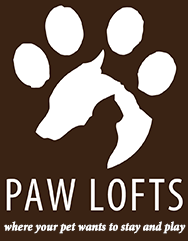 Dallas Paw Lofts Location
1359 Medical District Drive
Dallas, TX 75207
Mon - Fri: 6:00 am – 7:00 pm
Daycare Extended Hours: M-F 7pm - 8pm
Sat - Sun: 8:00 am – 11:00 am, 2:00 pm - 5:00 pm