THE PREMIER, All-SUITE BOUTIQUE PET HOTEL & DOGGIE DAYCARE CENTER!
I feel very confident that Paw Lofts is taking excellent care of my dog when he is with you. It's really nice to have that peace of mind. - Adam S.
Wonderful friendly store – love going there! So glad we have you guys in our community. - Anne K.
We're so excited that we found a place that cares about animals. Thank you Paw Lofts! - Maria S.
CALL TO MAKE YOUR RESERVATION TODAY!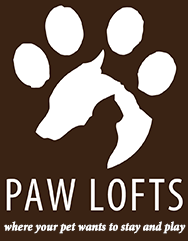 Dallas Paw Lofts Location
1359 Medical District Drive
Dallas, TX 75207
Mon - Fri: 6:00 am – 7:00 pm
Daycare Extended Hours: M-F 7pm - 8pm
Sat - Sun: 8:00 am – 11:00 am, 2:00 pm - 5:00 pm