Dog Grooming: Why It's Good Having Your Dog Professionally Groomed
Dogs: they're cute, loveable and our best friend, but man – can they be stinky. If you see your dog licking parts of their fur, they aren't just doing it for fun. They're grooming themselves to keep pests away. As you know, this isn't a very effective way for your pet to be clean. If you want a truly clean and happy doggo, your best bet is sending them to professional dog grooming. Here's Paw Lofts blog on why it's important to have your dog groomed by a professional.
Grooming Your Dog Is a Lot More Important Than You Think
Dog grooming is so much more than just keeping your dog looking well-groomed. It's more importantly about maintaining your dog's physical health, along with their appearance. It takes much more than a simple lather of soap and water to truly clean your pup. People tend to easily overlook ticks, fleas, ringworms and other parasites while grooming their dogs, which can lead to serious health problems.
A Professional Groomer Knows What They're Doing
Most of us don't realize how thorough the dog grooming process is. Properly grooming dogs take a lot more time – and patience – than we realize. A professional groomer is dedicated to making sure your dog is properly groomed, and nothing is overlooked.
A professional groomer combs out mats in your dog's fur before the bath, making it easier for the shampoo to thoroughly clean your dog's coat. They'll clean out your dog's ears to remove buildup and check for signs of a potential ear infections.
After drying your dog's coat, they'll be trimmed, clipped or shaved, if needed or requested (Important: always communicate with your groomer your requests and concerns about your pup's grooming).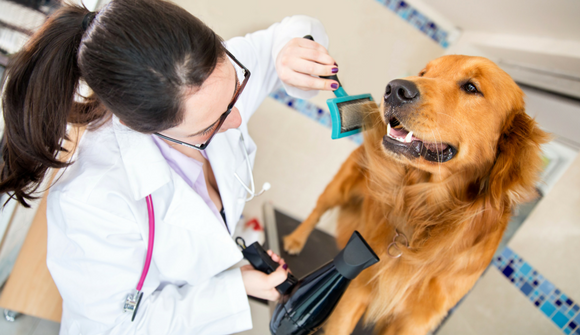 They Have All of The Tools and Products Your Pup Needs
Professional groomers have all of the tools and products your dog needs when it comes to keeping them squeaky clean. You definitely don't want to use your own scissors or nail clippers on your doggo. They require a whole new special set of tools.
The right dog groomer will also have different types of shampoos for dogs with skin allergies, irritations, fleas and ticks.
It Saves You Time… And Energy
We've all been there – a wet dog running around, shaking all over the house, refusing to get back in the bathtub. Yikes! Avoid the fuss by taking your dog to a trusted and trained groomer. They know just what to do to keep your pup calm and happy during their bath time.
Dog Grooming at Paw Lofts
From luxurious baths, to professional coat styling, we aren't kidding when we say Paw Lofts has all the luxuries you expect from a human spa but specifically designed for our furry friends. The professional groomers at Paw Lofts are here to make sure your pup leaves clean and happy.
Services Include:
Luxury Bath
Full Grooming
Wash & Go Bath
Premium Bath
Basic Bath
Breed-Standard Groom
Individual Services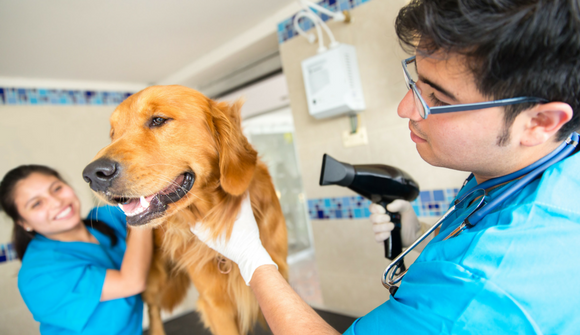 Visit our Grooming page to browse our full menu of professional dog grooming services. Don't forget you and your fur baby are more than welcome to come tour the new Paw Lofts in Dallas, anytime! Call 214-664-9011 to make a reservation today. 
Don't forget about our Summer Special Offer! Click here for more info.