The 10 Best Dog Breeds for Families
There's something about having a dog that just completes your family. Their unconditional love, and warm welcomes every time you walk through the door are something that can't be competed with. But which dog breeds are best for your family? When thinking about adopting a dog there are a bunch of aspects to consider, including your children's age, your family's lifestyle and size of your home. All dog breeds are different; some love to lay around for hours, and some wants to go play fetch in the yard until the sun sets. Here's our guide to the 10 best dog breeds for families.
Irish Setter
Irish Setter is definitely one of the best dog breeds for kids. They're a little on the energetic side, and love to play. Irish Setters are great with children because of their playful, energetic and loving nature.
Labrador Retriever
Labs are one of the friendliest dog breeds. They play well with others including children, and other dog breeds. There's a reason they're one of the most popular dog breeds around. Labs love to make their family happy, and are loving, obedient, smart, protective and playful.
Pug
Pugs are wonderful for families because as long as they're with their family, they'll be happy doing whatever. If your family wants to spend the day at the park, your pug will gladly join you (but probably somewhere in the shade because they can get hot very easily), or if you just want to spend a movie day on the couch, you'll find your pug resting on your lap. Pugs are loving, charming, and wonderful with children.
Bulldog
Bulldogs always play the laidback, cool guy in the cartoons for a reason. Bulldogs aren't picky, so it doesn't matter if you live in a tiny apartment, or large house. Bulldogs will be happy no matter what. They're also one of the sturdiest and patient dog breeds (AKA – they'll put up with rambunctious children).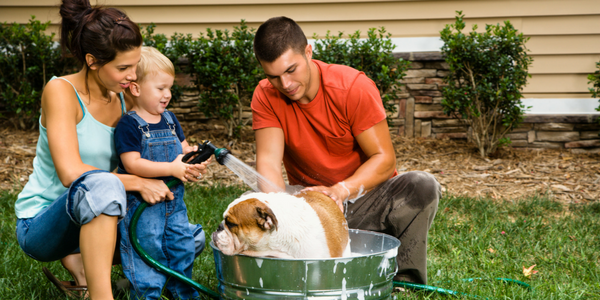 Boston Terrier
Boston Terriers love to love! They are affectionate, and are always looking to give kisses or snuggle with their family. Despite their tiny size, they're full of energy! If you want to spend the day outdoors, your Boston Terrier will be running right next to you. No matter where or what you're doing, this dog loves to be with its humans.
Beagle
Energetic, friendly, and not to mention adorable, Beagles are named one of the best dog breeds for families. If you don't mind brushing and bathing them quite often, then the Beagle will be perfect for your family. Their cute howls and playful ways will entertain the little ones for hours.
Golden Retriever
Golden Retrievers are very similar to Labradors, except with a shorter lifespan. We think Golden Retrievers are one of the best dog breeds for families with small children because of their extreme patience and loving attitude.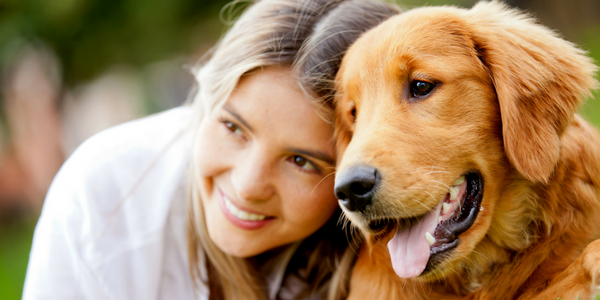 Collie
Have you ever seen the movie Lassie? There's a reason why Lassie was a Collie – they want nothing more than to make their family happy. This dog breed is easy to train, and loves to show off its new tricks to the little ones.
Newfoundland
Their nickname says it all – "Nature's Nannies." Newfoundlands are great with children because of their loving nature. Big, sweet and goofy, it's almost impossible to not fall in love with this dog breed. Although this large dog breed would be great for a family with wide open spaces, they'll be happy no matter where their family is.
Mutts
Mixed breeds are great for any family! Go to your local animal shelter, and find a pup that matches your family's energy level. Medium to larger dog breeds are great for families because of their patience, and need to make their humans happy. They want nothing but love.
If you hate leaving your pup alone while the family is away, bring them over to Paw Lofts! Click the button below to claim your FREE PawPass voucher good for one overnight stay -or- one free doggie daycare play day at the new Paw Loft in Dallas.